Sending badges has by far been the most popular activity on Talentag and we've added new badges almost every week – most of them have been requested by our users. This has been nicely complemented by badges that people receive in the process, the so-called game mechanics badges like Popular for receiving a certain number of tags or Generous for tagging others (our game mechanics deserves a standalone post one of the days).
We think badges will have many more creative uses, first of which is event badges like Seedcamp Week Winner or MacWorld 2011 Exhibitor. It's a way for event organizers to promote their event and for participants to form a 'visual hashtag' that helps to connect with like-minded people and doesn't look too shabby on one's social CV.
Our first ever event badge was for Garage48, the Estonian startup event.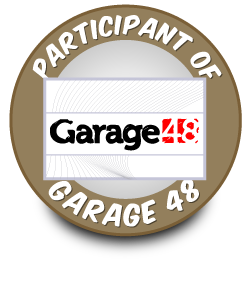 There was the public badge that any participant could claim, and the Garage48 Winner badge that was exclusively given to members of the Defolio team. The winners, that is.
We've created three kinds of event badges. First are badges that anyone with a Talentag account can claim – think SXSW participant. Second category is subtly different – it's semi-public badge where the link to the page where a badge can be claimed is only available from event organizers. This is suitable for smaller or slightly more exclusive events – think TEDster. Thirdly there are badges that cannot be claimed; instead, event organizers can choose who they want to give them to. Think I went to Davos 2011. While Davos organizers may have little to win from creating Talentag badges we think it would be a badge that most participants would proudly wear on their virtual lapel.
If you're an event/conference organizer and would like to trial event badges please do get in touch via email or via the Custom form on the Send badges area.